News Archive
Explore our archive of old news articles, click on one of the years below to see all the articles from that year.
Who are Cambuslang Harriers?
Cambuslang Harriers, since its formation in 1948, has become one of the premier cross country and road running clubs across all age groups in Scotland. We also have a very talented girls and ladies group who now regularly win major team honours.


Cambuslang Harriers over 40 and 50 Male Teams Retain their ScottishMasters Titles
Cambuslang Harriers M40 and M50 teams retained their Scottish Cross Country Masters Relay team titles over a testing undulating course at Cumbernauld on Saturday 22nd of October. The M40 quartet of Brian Douglas, Robert Gilroy, Justin Carter and Jamie Reid combined well to achieve the club's 6th consecutive victory in the over 40 category with Robert and Jamie recording the 2 fastest masters times of the day. Brian handed over to Robert in 4th place who then took the club into the lead which Justin and Jamie consolidated ahead of Corstorphine and Bellahouston Road Runners. Well done to Brian on winning his first Scottish medal with the club. The M50 trio of Dave Thom, Stan MacKenzie and Colin Donnelly ensured that Cambuslang won the M50 team title for the 4th time out of the 5 years it has been in existence. It was an excellent comeback for Colin after a 3 year injury period as he overhauled Kilbarchan and Shettleston in the final mile. The club demonstrated its strength in depth at masters level with the B M40 team of Brian Campbell, Mick O'Hagan, Chris Upson and Iain Nicholl finishing 6th with the M50 B team of Dan O'Connell, Des Dickson and Alick Walkinshaw in 5th position. Previous M50 team gold medallists Colin Feechan and Paul Thompson were not in line for selection as they are currently in Australia preparing for the World Masters Athletics Championships.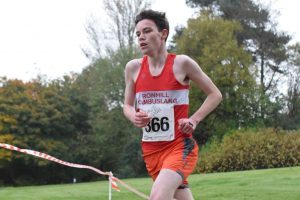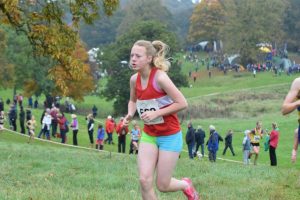 The junior/senior men acquitted themselves well in a very competitive field which included two of Scotland's male Olympians Callum Hawkinsof Kilbarchan AAC and Andrew Butchart of the winning team Central AC. The A team of Stuart Gibson, Craig Jardine, Iain Reid and Ryan Thomson finished a creditable 5th with Craig recording the fastest lap by an under 20 athlete. The B team of Paul Morrison, William MacRury, Grant Sheldon and Gordon Robertson were also well placed in 11th spot. It was good to see William, who had made the long journey from Stornoway, and Grant, who had just completed his break from a very successful triathlon season during which he won the World Universities Championship along with a European U23 bronze medal, competing. The C and D teams finished close to one another in 24th and 28th place thanks to the efforts in the C team from Alistair Campbell, Brendan Carey, Richard Carr and Colin Reilly and for the D team from Ross Stephen, Scott Sommerville, Paul Kernohan and Iain MacCorquodale. William Fairley, Tony McCutcheon, Frank Hurley and David Scott completed the club's final team. It was pleasing that the club had the largest representation of any club in the men's event.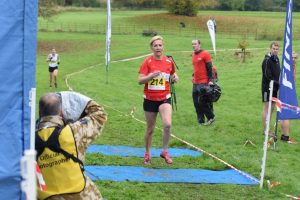 The female masters team of Jennifer Reid, Leanne Hamilton making her club debut and Lynn Angley finished a very respectable 8th while Alex Lamond and Lesley McCardle ran in an incomplete senior ladies team. This was the first time Cambuslang had fielded a female masters relay team in this national event.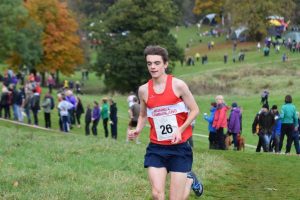 The format for the young athletes' relay was 3 legs to be run by an under 13, 15 and 17 athlete. The club had 2 female teams finish. The A team of Niamh Riggins, Christie Dalgleish and Ruth Kelly finished in 48th spot while the B squad of Millie Nicholl, Chloe Burton and Katie Moss was 76th. Other athletes to run in incomplete teams were Eilidh Kennedy, Shona Carey, Cara McDowall and Kelly McCutcheon. The young males completed 5 teams in spite of our leading under 15 and 17 athletes Christopher McLew and Struan Paton missing through injury. The trio of Stewart Millard, Keir Crawford and Eamon Carr were 36th and 4 places ahead of Robbie Woods, Brodie Aitken and an unwell Drew Pollock. Fearghus MacGregor, Sean Friel and James Hannoway crossed the line in 54th position with Lewis Roddis, Arron Grew and Ryan Stephen, who was our fastest under 17 athlete, 61st. The final Cambuslang team to finish in 65th place consisted of Mark Cassidy, Caolan Millard and Andrew Carey. While this was a very tough and testing course for the younger athletes it has given them valuable experience of competing over such a course and against the top Scottish athletes.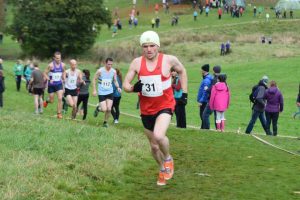 The club would like to thank again all the help, support and encouragement given on the day to all our athletes from the coaches, officials, supporters and parents. Finally thanks to Colin Stephen whose excellent race photos have captured the agony and sometimes ecstasy on the faces of our athletes.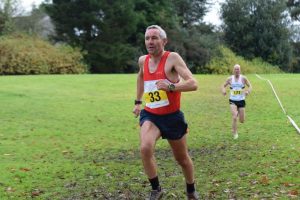 Join Cambuslang Harriers
Interested in joining one of Scotland's premier road and cross country running clubs as a member or a volunteer? We cater for runners of all abilities and offer regular training sessions based from our clubhouse in Cambuslang, we also have regular training on the track at the John Wright Sport Centre in East Kilbride, why not come along and join us?


All Content Copyright © 2007-2023, Cambuslang Harriers I Site design by No Lesser Panda