News Archive
Explore our archive of old news articles, click on one of the years below to see all the articles from that year.
Who are Cambuslang Harriers?
Cambuslang Harriers, since its formation in 1948, has become one of the premier cross country and road running clubs across all age groups in Scotland. We also have a very talented girls and ladies group who now regularly win major team honours.


CAMBUSLANG HARRIERS IN ACTION IN SCOTLAND, ENGLAND, THE CZECH REPUBLIC AND GERMANY
4 Cambuslang athletes lined up for the London Marathon. Ryan Thomson was on schedule for a 2 hours 18 minutes performance having reached halfway in the excellent time of 68 minutes and 42 seconds. However, unfortunately he suffered badly from strained calves in the second half of the race and ended up with a marathon debut time of 2.37.27. Nevertheless, the experience gained at racing this distance will stand him in good stead in any future marathon. Ian Hodge suffered a similar problem with his calves also seizing up albeit with only 3 miles to go but still came away with a 4 ½ minutes improvement to reduce his pb to 2.46.35. Iain Nicholl running at fairly even pace throughout managed a 30 seconds improvement when recording a time of 2.48.12 while Gary Miller crossed the line in 3.33.53. A few weeks earlier Tony McCutcheon clocked 3.04.42 for the Berlin Marathon which was good running in the 24 degrees heat.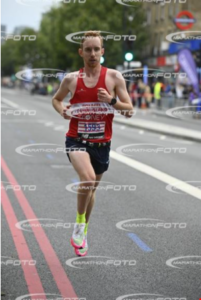 Moira and Gerron Stewart have recently been enjoying good performances in Prague. Moira showed that she had recovered from her disappointment at narrowly missing an Olympic Marathon spot in the Czech Republic team when convincingly lifting the Senior Women's title in the Czech 10K Road Championship Race in the fast time of 33.24.58. Her younger brother broke new ground when winning a half marathon event in a pb of 69.39.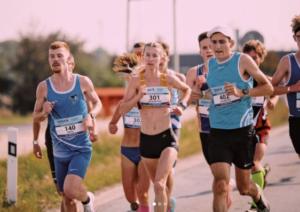 A number of Cambuslang Harriers acquitted themselves well in the Livingston Cross Country Races. Under 11 Ewan Kennedy, the youngest boy in his event, finished in 4th position with Emma Ritchie 22nd in the under 13 age category. U15 Lucy McGrandle won a worthy bronze medal in her age group with Olivia McNicol not far behind in 7th spot. Newcomer Lesley Blackwood continued her good form to show her rivals a clean pair of heels to take the senior ladies' title while club coach Karen Goldie was a good 7th. Our male masters, Dave Thom, Des Dickson, Scott Hunter, Eddie Carr, Iain Crawford and Gerard Duddy packed well together in 9th, 10th, 11th, 14th, 15th and 17th place.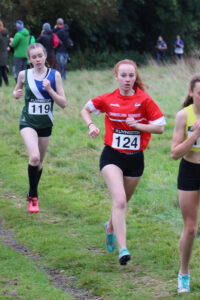 The Harriers also secured parkrun podium places in England and Scotland. U17 Millie Nicholl who was in London to cheer on her dad Iain was first lady home in her parkrun narrowly missing the age group record by a mere 2 seconds. Shaun Butler, Kerry-Liam Wilson and Kieran Cooper also recorded victories while runner up spots went to Iain McDonald, Mick O'Hagan and Richard Cooper and Mark King finished 3rd in his event.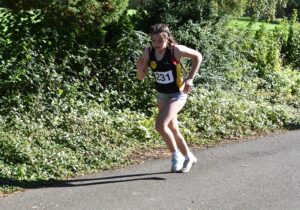 A number of Cambuslang athletes turned out for their schools in the Secondary Schools Road Races at Dunfermline. While the official results have not yet been published, it is known that Millie Nicholl ran a stormer to finish runner up in the older age group. This was an outstanding achievement by her as she worked her way through the strong field after a steady start to finish ahead of 5 of the 6 runners who had represented Scotland at the London Mini Marathon. This follows on from her excellent 10K run which ranks her first U17 lady in the UK at that distance. If Millie continues to perform at that level during the forthcoming District and National Cross Country Championship Events she will surely gain representative awards.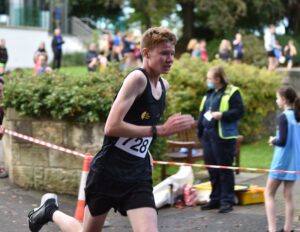 Kirsty O'Brien was again in national medal winning mode when she picked up the W35 Scottish Duathlon title at St Andrews to add to her impressive haul of medals.
David Cooney
Join Cambuslang Harriers
Interested in joining one of Scotland's premier road and cross country running clubs as a member or a volunteer? We cater for runners of all abilities and offer regular training sessions based from our clubhouse in Cambuslang, we also have regular training on the track at the John Wright Sport Centre in East Kilbride, why not come along and join us?


All Content Copyright © 2007-2023, Cambuslang Harriers I Site design by No Lesser Panda