News Archive
Explore our archive of old news articles, click on one of the years below to see all the articles from that year.
Who are Cambuslang Harriers?
Cambuslang Harriers, since its formation in 1948, has become one of the premier cross country and road running clubs across all age groups in Scotland. We also have a very talented girls and ladies group who now regularly win major team honours.


CAMBUSLANG HARRIERS HOME AND AWAY
Members of Cambuslang Harriers were in cross country action in the Czech Republic, Liverpool and Coatbridge. First year senior Moira Stewart, who has a Scottish qualification through her father Eddie, a former Scottish Internationalist and multi Scottish masters cross country champion, won the Czech senior ladies championship. Moira will now compete for the Czech Republic in the forthcoming European Cross Country Championships in Holland.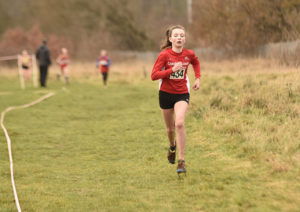 Meanwhile at Liverpool Ryan Thomson representing Scotland as an under 23 runner acquitted himself well against the cream of British cross country athletes. Under 20 Gavin Smith and Drew Pollock along with under 17 Christopher McLew gained useful experience in such a prestigious event as did under 15 runner Eilidh Kennedy.
Much nearer home Cambuslang Harriers were competing in the Lanarkshire Cross Country Championships at Coatbridge. In the opening event for under 11 year olds Olivia McNichol led from the start and held off any challenges to come home first in the girls under 11 competition. Her male counterpart, Neal McShane in 11th position, had a good solid run.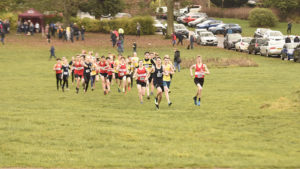 In the under 13 girls event Abbie McClue took the runner up spot and with support from Eva Ritchie and Lucy McGrandle the club won team bronze. The under 13 boys team of individual bronze medallist Sam McCarthy, Brodie McDonald and Gavin Kelly went one better in lifting team silver. Unfortunately the under 15 girls, due to injuries and other commitments, were not able to field a team to support 5th place Peggy Nan Rodgers and 8th place Millie Nichol. The under 15 boys team of Robbie Woods, Lewis Roddis and Fearghus MacGregor packed well in 3rd, 4th and 7th position to gain team silver with Zac Povey just losing out to Fearghus in the sprint to the line.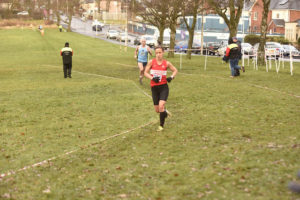 Susie McLaughlin pushed herself in the under 17 ladies race to finish in the bronze medal position and with back up from Holly Brock and Chloe Burton the ladies gained team silver. The under 17 men were on course for team victory when the leading Cambuslang runner Brodie Aitken was forced to drop out due to a calf strain. Aaron Grew ensured however that a Cambuslang runner would make the medal podium when finishing 2nd with Kai Newall 8th.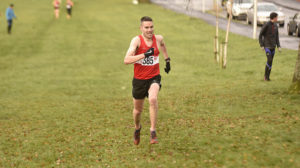 The women and men ran together in the final race of the day and both were awarded team silver medals. 3rd placed female Kirsty O'Brien, Bernadette O'Neil and Lesley McCardle were the 3 counters while Kevan Harvey, under gold medallist Jamie MacKinnon and Ritchie Carr made up the men's trio. There were 2 further individual silver medals for under 20 lady Amy Craig and M40 Justin Carter. Elsewhere M40 Paul Kernohan won the Tollcross Parkrun.
Thanks as usual are due to our coaches, club volunteers and supporting parents for their invaluable contribution on the day.
David Cooney
Join Cambuslang Harriers
Interested in joining one of Scotland's premier road and cross country running clubs as a member or a volunteer? We cater for runners of all abilities and offer regular training sessions based from our clubhouse in Cambuslang, we also have regular training on the track at the John Wright Sport Centre in East Kilbride, why not come along and join us?


All Content Copyright © 2007-2023, Cambuslang Harriers I Site design by No Lesser Panda