News Archive
Explore our archive of old news articles, click on one of the years below to see all the articles from that year.
Who are Cambuslang Harriers?
Cambuslang Harriers, since its formation in 1948, has become one of the premier cross country and road running clubs across all age groups in Scotland. We also have a very talented girls and ladies group who now regularly win major team honours.


Cambuslang Harriers come out on top again. National XC Report
Cambuslang Harriers were well represented at Callendar Park Falkirk on Saturday at the Scottish Cross Country Championships. The conditions facing the athletes were very testing with the existing muddy conditions becoming even muddier as the various age group races progressed.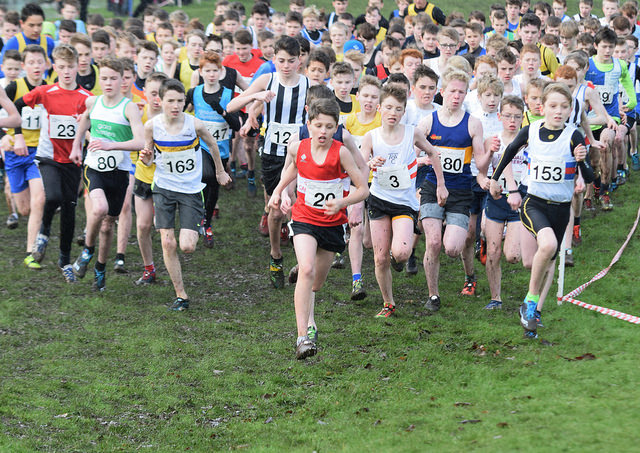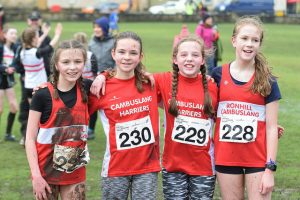 Pride of place goes to the Cambuslang male athletes across the 5 different age groups – U13/15/17/20 and seniors. Points are awarded to a club's team in each age group and the club with the lowest overall score is awarded the AT Mays Trophy. The club was delighted to retain the trophy for the 6th consecutive year and indeed Cambuslang has the proud record of winning this trophy for the best male cross country club in Scotland on 22 of the possible 29 occasions. This is an incredible achievement and a huge vote of thanks is due to the athletes, club coaches, officials and parent volunteers.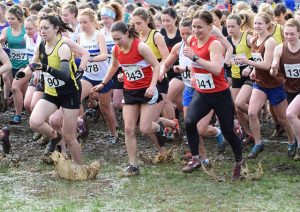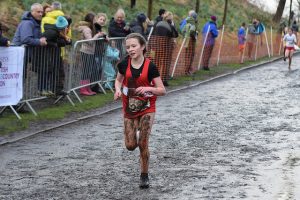 The U13 male team of Fearghus MacGregor, Robbie Woods, Stewart Millard and Mark Cassidy finished 12th team in the opening race. Christopher McLew in finishing a superb 2nd with Ruairidh MacGregor an excellent 8th led Brodie Aitken and Keir Crawford to U15 team silver. With the leader from Giffnock North taking the lead from the start Christopher ran a clever tactical race to run with the chasing pack before unleashing a fierce fast finish to clinch 2nd place. The U17 quartet of Drew Pollock, Eamon Carr, Ryan Stephen and Andrew Carey took 5th place. Struan Paton was unfortunate to take unwell in the second half of the race while jostling for 5th position and was forced to drop out. The U20 squad of Craig Jardine, Gavin Smith, Scott Sommerville and Scott McKay picked up another team silver award for the club. Craig spearheaded the team well to take 6th spot and was only 14 seconds away from winning the bronze medal. The senior men rounded off the day nicely with team bronze thanks to first year senior Ryan Thomson who was 15th from 647 finishers, club captain Iain Reid, veteran runner Robert Gilroy, Stuart Gibson, and the two Campbells, Alasdair and Alistair. Spare a thought for the unlucky Stan MacKenzie whose race ended in the opening seconds of the race when he was accidentally tripped and spiked in the mad scramble at the start. There was an encouraging performance from Willie Macrury who just missed out on a team medal in his first race since November due to injury. Colin Reilly in his first season with the club confirmed his potential in finishing in 70th position followed closely by Ritchie Carr and Kyle McLellan. It was good to see Kyle turning out for the club as his training and racing have been heavily curtailed while he has been pursuing his junior doctor career in Dundee. Hopefully when he comes to Glasgow in August to take up a 4 year GP training course Kyle will be able to train with the club athletes and compete more regularly. Master O40 runner Johny MacNamara in 85th spot showed a welcome return to form having been concentrating on the Iron Man event for the last few seasons. Ben Hukins was our 12th and final runner to be inside the top 100 with Justin Carter narrowly missing out in 104th place. In spite of a number of call offs due to injury and illness 27 runners from the club finished.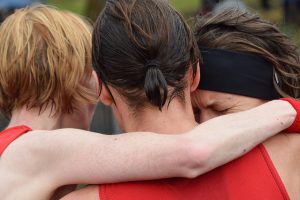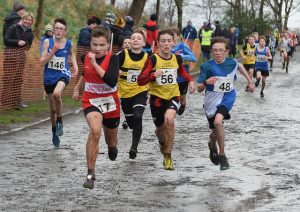 There were also some good performances by the club's female athletes. Niamh Riggins in a very creditable 20th place out of 140 finishers with support from Millie Nicholl, Shona Carey and Eilidh Kennedy were 10th U13 team while the U15 team of Christie Dalgleish, Chloe Burton, Kelly McCutcheon and Carla Fay were 13th. U20 Eve Mackinnon was a solid 6th in her race. The senior ladies turned in the club's best female team performance of the day to gain 9th place. Alex Lamond in 54th spot out of 269 finishers was followed home in quick succession by Kirsty O'Brien, Bernie O'Neil and Jennifer Reid, all of whom made the top 100. The first master lady over 60 Erica Christie who was just outside the top 100 and newcomer Lesley McArdle in 140th position were our other 2 finishers. Like Colin Reilly in the men's race Lesley was an unattached runner who only joined Cambuslang after running in the club's annual 10K race last March. Both have shown how progress can be made through a conscientious attitude to training and consistent training with a group.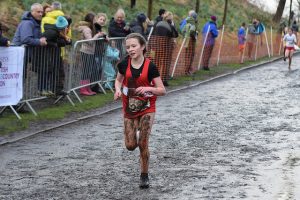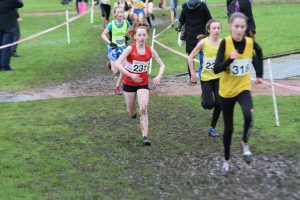 The club would like to thank the efforts of our athletes, coaches, officials and parent helpers who all played their part in making it a successful day yet again for Cambuslang Harriers at the Scottish Cross Country Championships. Unfortunately 2 of the longstanding club coaches were not able to be present to witness and support the club athletes with Owen Reid in hospital and Robert Anderson in Australia. Everyone at the club wishes Owen well in his recovery. The efforts of Barnie Gough and Stuart Miller in setting up the 2 club tents on such a windy and wet day were well appreciated. As usual Colin Stephen was there to vividly capture on camera the joy and agony of our athletes either gliding over or ploughing through the mud.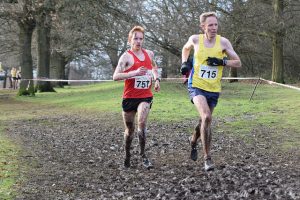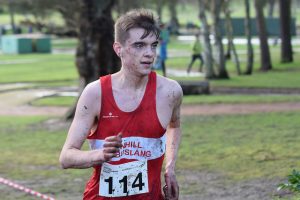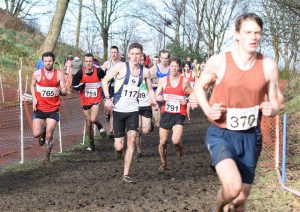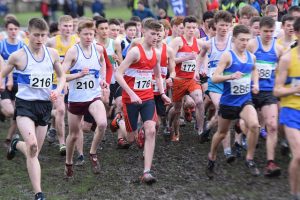 David Cooney
Join Cambuslang Harriers
Interested in joining one of Scotland's premier road and cross country running clubs as a member or a volunteer? We cater for runners of all abilities and offer regular training sessions based from our clubhouse in Cambuslang, we also have regular training on the track at the John Wright Sport Centre in East Kilbride, why not come along and join us?


All Content Copyright © 2007-2023, Cambuslang Harriers I Site design by No Lesser Panda