News Archive
Explore our archive of old news articles, click on one of the years below to see all the articles from that year.
Who are Cambuslang Harriers?
Cambuslang Harriers, since its formation in 1948, has become one of the premier cross country and road running clubs across all age groups in Scotland. We also have a very talented girls and ladies group who now regularly win major team honours.


Youth to the Fore
Following their successful showing at the Scottish 6 stage relays across the age groups, Cambuslang planned a return visit to the UK's premier relay championship, the ERRA 12 stage relays at Sutton Coalfield. This event is open to the top 75 English Clubs plus invited top clubs from Scotland and Wales. The top three male teams from the Livingston relays, Central AC, Cambuslang and Corstorphine all travelled to compete.
The Cambuslang team was a mix of youth and experience and the selected squad included 5 athletes under 20 along with club captain Iain Reid and Cambuslang stalwart Robert Gilroy. The team stayed overnight within walking distance of the course, however race day was not typically Scottish weather and when the race started at mid-day the temperatures were in the mid-20s, with no clouds in the sky and practically no breeze.
As with last year the experienced Ben Hukins led off for the club. Many of the opposing teams had "front-loaded" and this produced a very fast first leg. Ben finished mid-pack in 40th place. He handed on to 17 year old Gavin Smith who produced a solid race to move the club up to 37th. Club Captain Iain Reid continued the theme of steady progression that was to mark the team's performance edging another 3 places to 34th. At this stage our Scottish rivals Corstorphine had had a stunning start and were in 3rd place with Scottish Champions Central not far ahead of us in 27th.
Further progress up the leader board followed with Ali Campbell gaining another 4 places on the next short leg before Stuart Gibson produced the club's fastest long leg, to move Cambuslang to 25th. Another club youngster Jack MacGregor took over, and on a very competitive leg, dug in to keep the club in contention at halfway in 26th. The experienced Robert Gilroy led into the second half lifting the team to 23rd. At this stage Central had progressed to 14th with Corstorphine slipping back to 17th.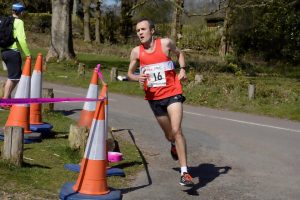 Next up was Craig Jardine who for the second year in a row produced the fastest short leg for the club, as he eased the team up to 21st, which was Cambuslang's eventual finishing position. However placings against local midlands clubs Tipton and Cambridge and Colleridge continually switched throughout the last legs as Alasdair Campbell came in 22nd before another youngster, Scott Mackay edged the team back to 21st. The theme continued as another club stalwart Gordon Robertson finished 22nd and our last under 20 athlete Scott Somerville secured a very respectable 21st. The experienced Central squad finished in 14th with the full strength Corstorphine team in 18th.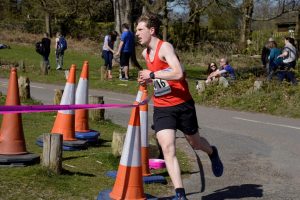 With a race that lasts almost 5 hours, with such a high standard of athlete and the race conditions continually changing it is difficult to compare performances but ERRA highlight the top 10 on each leg. Craig rated 2nd on leg 8 and Stuart 10th on leg 5 to be among those in that category. Just as importantly for the team though was Justin Carter who broke off from his holidays in England to attend the race and provide essential reserve cover.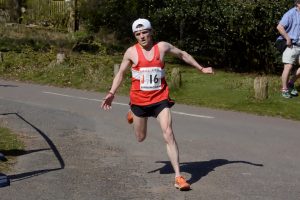 The competition truly deserves its reputation as the Premier UK road relay and is an exacting test for any club. For the second year in a row Cambuslang produced a top line performance, however this year with possibly the youngest team in the race which augers well for the future. Planning for 2018 is already in place.
Mike Johnston
photos from http://www.racephotos.org.uk/
Join Cambuslang Harriers
Interested in joining one of Scotland's premier road and cross country running clubs as a member or a volunteer? We cater for runners of all abilities and offer regular training sessions based from our clubhouse in Cambuslang, we also have regular training on the track at the John Wright Sport Centre in East Kilbride, why not come along and join us?


All Content Copyright © 2007-2023, Cambuslang Harriers I Site design by No Lesser Panda