News Archive
Explore our archive of old news articles, click on one of the years below to see all the articles from that year.
Who are Cambuslang Harriers?
Cambuslang Harriers, since its formation in 1948, has become one of the premier cross country and road running clubs across all age groups in Scotland. We also have a very talented girls and ladies group who now regularly win major team honours.


A GOLDEN DAY FOR CAMBUSLANG AT THE NATIONAL CROSS COUNTRY CHAMPIONSHIPS
Ronhill Cambuslang Harriers retained the AT Mays Trophy awarded annually to the top performing male club across the 5 different age groups in the Scottish Cross Country Championships. This is our 5th consecutive award of this trophy and indeed the club has won the trophy on 21 out of a possible 28 occasions. This is an outstanding and perhaps unheralded achievement and one which all our runners, coaches, officials, parents and supporters can be proud of.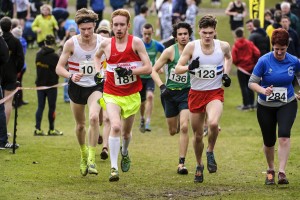 Pride of place at the championship goes to our U17 boys who won team gold thanks to the sterling efforts of Struan Paton, Gavin Smith, Joshua Boyle and Eamon Carr who gave their all to finish 7th, 9th, 12th and 34th with Lewis Tracey and James Duffy in support. Our U15 boys and U20 men performed well to lift bronze team medals. U15 Christopher McLew in 12th position led home the Cambuslang challenge with Drew Pollock 16th, Ryan Stephen 37th and Ruairidh MacGregor 38th. Keir Crawford and Andrew Carey completed our runners in this age group. Ryan Thomson who was just outside the medals in 4th place after a cautious start was our first U20 counter with Craig Jardine 12th, Ross Stephen 31st and Scott Sommerville 38th with Brendan Carey in close attendance.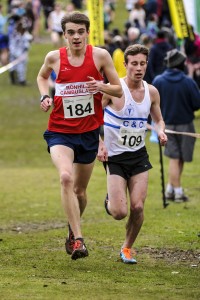 Our senior and veteran men with a number of absences due to work commitments and injury finished a solid 4th. Robert Gilroy only 8 weeks away from turning 40 put in his best national finishing position to finish 18th with Iain Reid, Jamie Reid, Willie MacRury, Kenny Campbell and Ben Hukins completing our counting sextet. We had another 21 athletes cross the finish line – Shaun Butler, Stan McKenzie, Kenny O'Neill, Gordon McIntyre, Craig Harrow, Justin Carter, Simon Gold, Tony McCutcheon, Alick Walkinshaw, Des Dickson, Mick O'Hagan, Coiln Feechan, Dan O'connell, Paul,Kernoghan, Iain Nichol, Ken McInnes, Scott Hunter, Willie Fairley, Eddie Carr, John Kelly and David Stirling. This was the first experience of running the national for a number of our athletes and hopefully they will be back next year for more enjoyment or was it punishment?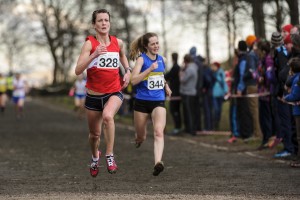 In the opening race of the day our U13 boys finished a respectable 8th team due to the efforts of Michael Black, Sean Friel, Arron Grew and Robbie Woods. Back up came from Euan McLew, Mark Cassidy and Liam Angley.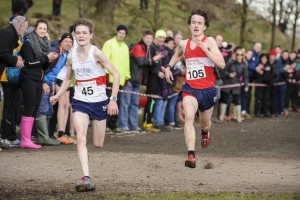 There were also some good performances by our ladies. Eve Mackinnon was a close 5th and only 10 seconds away from a bronze medal in the U20 ladies race while Sarah Benson only 11 months after giving birth finished an excellent 12th and with good support from Alex Lamond, Kirsty Anderson and Jennifer Reid the senior ladies achieved 8th place for their best ever finishing position. Caitie Gorton Phillips was our 5th lady to finish.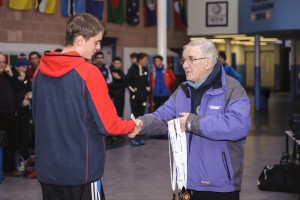 Niamh Riggins led the U13 girls home in a creditable 34th place and with Carla Fay, Shona Carey and Chloe Burton in support recorded 13th team. Other U13 girls to finish were Hannah Lang and Maura McKinnon. In the U15 girls race our first finisher was Christie Dalgleish in 48th spot followed by Lauren McEwan and Katie Moss.
Many thanks are due to our coaches for their hard work throughout the year in all weathers and to all our supporters on the day who offered their encouragement to our athletes. A big thanks also to Barnie in his capacity as our tent or tentsman. Also thanks to Scottish Athletics for staging the event.

David Cooney
Join Cambuslang Harriers
Interested in joining one of Scotland's premier road and cross country running clubs as a member or a volunteer? We cater for runners of all abilities and offer regular training sessions based from our clubhouse in Cambuslang, we also have regular training on the track at the John Wright Sport Centre in East Kilbride, why not come along and join us?


All Content Copyright © 2007-2023, Cambuslang Harriers I Site design by No Lesser Panda