News Archive
Explore our archive of old news articles, click on one of the years below to see all the articles from that year.
Who are Cambuslang Harriers?
Cambuslang Harriers, since its formation in 1948, has become one of the premier cross country and road running clubs across all age groups in Scotland. We also have a very talented girls and ladies group who now regularly win major team honours.


Cambuslang 15th at ERRA National Spring Road Relays
Fresh from their victory at the Scottish 6 stage relay championship Cambuslang Harriers travelled to Sutton Coldfield to participate in the British Athletics 12 stage relay championship. This is very much the blue riband event for British Athletics Road Running clubs consisting of 12 stages (alternating 6 long and 6 shorter legs) covering over 51 miles of racing and requiring real strength in depth and commitment from the participating clubs. Cambuslang were accompanied by their Edinburgh rivals Corstorphine who had won the Scottish 6 stage in 2018.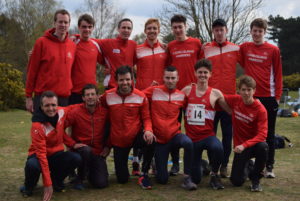 Kevin Harvey started the race for Cambuslang and found himself in a really competitive and fast opening leg against several of Britain's best road runners. He successfully kept the club in contention close to the leading teams. He was followed by 18 year old Drew Pollock who recorded the club's fastest short leg of the day. Between them they had achieved a solid 23rd place, importantly just over a minute behind eventual winners Leeds.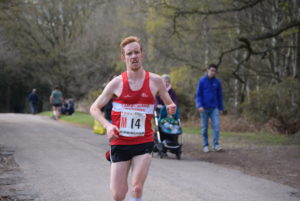 Next to take on the long leg was 20 year old Gavin Smith. He produced another solid and steady performance which was becoming the theme of the day. Richie Carr then had a strong short leg that moved the team up a few places in the race so that after 4 stages they were 20th.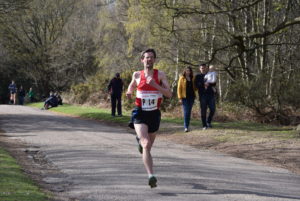 Two of the club's more experienced runners Stuart Gibson and Alistair Campbell were next with Stuart producing the club's fastest long leg time before passing on to Ali who completed the leg with his trademark sprint finish. After their legs the club had moved up to 17th.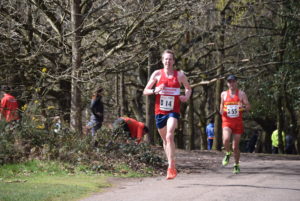 The second half of the race again saw a number of Britain's best endurance athletes toe the line and leg 7 featured several GB Internationals. Cambuslang's hill running specialist, Alasdair Campbell was tasked with this leg and acquitted himself well. Although he was passed on his leg by a couple of teams he closed the gap on several clubs whom we were now targeting. Jamie MacKinnon was next into the fray and after another solid run the team was 19th.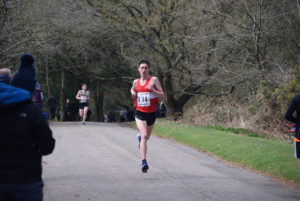 Over the last 4 legs the strength in depth and balanced nature of the Cambuslang team bore fruit and they steadily moved up the field. Ryan Thomson on leg 9 eased the team into 17th place which Ben Hukins preserved. This was Ben's 4th consecutive race but his first on a short leg. Club captain Iain Reid in final preparation stages for the London Marathon promoted the team to 16th before another ever present Craig Jardine secured an excellent 15th place ahead of several more fancied English clubs and 4 places ahead of Scottish rivals Corstorphine.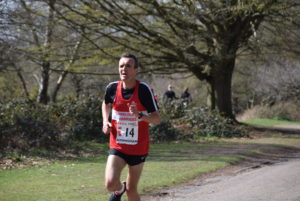 Overall this was a well balanced team effort by the club with only 68 seconds of a difference between all 6 long stage runners and a mere 27 seconds between the 6 short stage runners. This level of consistency helped to produce the club's highest finish ever in this prestigious UK event and took 5 minutes and 45 seconds off the club record. Events such as this are important in fostering team spirit and in providing athletes with the opportunity to compete at a high level.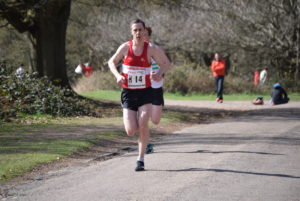 Brendan Carey, the travelling reserve, who made himself available throughout the race in case of any problems, deserves a special mention as does the back-up support crew of Mike Johnston and Charlie Thomson. Fiona Pollock also made the long journey to Birmingham to support her son Drew and was accompanied by her mum and dad, Sheila and Robert Anderson, who had just returned from Australia the previous day.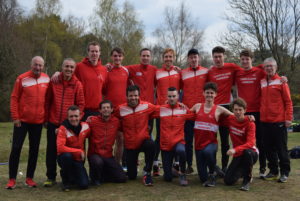 Join Cambuslang Harriers
Interested in joining one of Scotland's premier road and cross country running clubs as a member or a volunteer? We cater for runners of all abilities and offer regular training sessions based from our clubhouse in Cambuslang, we also have regular training on the track at the John Wright Sport Centre in East Kilbride, why not come along and join us?


All Content Copyright © 2007-2023, Cambuslang Harriers I Site design by No Lesser Panda